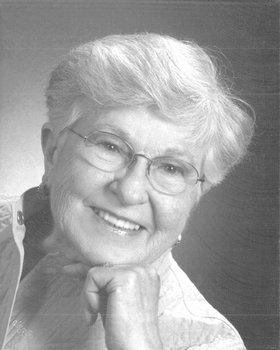 Ruth Radke
unknown - November 2, 2013
Ruth S. Radke, resident of Syracuse since 1993, passed away on Saturday, Nov. 2, 2013, at age 90. She was predeceased by her husband Raymond, to whom she was married for 55 years. She is survived by her daughter Renee M. Riley of Mamaroneck, NY and her son Gary M. Radke of Syracuse; their spouses Edward D. Riley II and Nancy R. Radke; her grandchildren Edward D. Riley III, Lydia E. Casparie, and Jennifer Riley Fabbrizzi; and their spouses Lauren Riley, Ernest Casparie, and Federico Fabbrizzi.
Educated at Buffalo State Teachers College, Ruth was an accomplished business woman, quilter and fabric artist. She enjoyed traveling extensively with her family in the United States and Europe. In 1958 she earned the title Mrs. Niagara Frontier.
Memorial service to be held on Saturday, November 9 at 1 p.m. at Grace Episcopal Church, 819 Madison Street at University Avenue, Syracuse, NY 13210. In lieu of flowers, donations may be made to the Accessibility Fund of Grace Episcopal Church. For a guest book, please visit: scheppfamily.com.