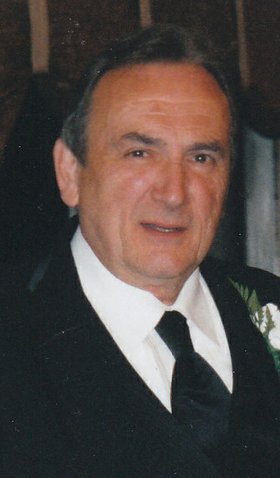 Richard Zingaro
unknown - November 1, 2013
Richard "Dick" Zingaro, 71 , of Liverpool, passed away on Friday, Nov. 1, 2013, at home. Born in Syracuse, he was a Navy veteran and employed with Otis Elevator for 35 years, retiring in 2000. His greatest joys were woodworking and spending time with his grandsons. He is predeceased by his wife Mary in 2008 and his two nephews Jimmy Stagnitta and Matthew Graziadei.
Surviving are his children Deanna (Ken) Sadowski, Linda (Chris) Senecal, Michael (Jen) Zingaro, all of Liverpool, sisters Maryanne (Frank) Graziadei of Charlotte, NC and Judy (Jim) Stagnitta of Liverpool, a brother David ( Barbara) Zingaro of Rochester, NY, grandsons Sean Sadowski, Matthew Senecal, Zachary Zingaro and Joshua Zingaro, several nieces and a nephew.
Calling hours: 4 to 7 p.m. Tuesday, Nov. 5, at the Maurer Funeral Home Moyers Corners, 3541 Route 31, Baldwinsville. Funeral service: 10 a.m. Wednesday, Nov. 6, at the funeral home with burial to follow in Pine Plains Cemetery. Contributions may be made to the American Cancer Society.