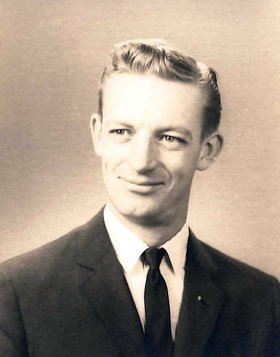 George Black
unknown - October 21, 2013
George W. Black, 82, of the Masonic Care Community and formerly of Syracuse, died Monday, Oct. 21, 2013, in Utica. A native of Denver, CO, he lived much of his life in the Syracuse area.
Mr. Black earned his bachelor's degree in music education from the University of Northern Colorado (Colorado State College of Education) in 1953. He taught music before becoming an executive with the Boy Scouts of America in Colorado and Missouri. He had been a sales representative for several publishing houses, a fundraiser for the Evangelical Lutheran Church in America and the United Church of Christ and retired as a financial analyst.
Active in the Masonic fraternity, he was a member and master in 2001 of Centerville (now Memorial) Lodge No. 648 F&AM. He was a 32nd degree member of the Central City Bodies AASR where he was past secretary, a Dedicated Service Award recipient, a Meritorious Service Award recipient and Past Sovereign Prince.
Surviving are his children, Eric Dean (Diane Zingale) Black of La Honda, CA, Victoria Beth (Peter) Slowik of Oberlin, OH and Dr. Jocelyn (Tamala Puryear) Sanders, of Lookout Mountain, GA; a sister, Janice Fritz of Boise, ID; six grandsons and several nieces and nephews.
Services: 7 p.m. Monday, Nov. 25, at Fergerson Funeral Home, preceded by Masonic services at 6:45 p.m. and calling hours from 4 to 6:30 p.m. at the funeral home, 215 South Main Street, North Syracuse.
Donations may be made to Upstate Medical University Foundation, 750 East Adams Street, CAB 326, Syracuse, New York 13210-9943 or to Memorial Lodge No. 648, 648 Centerville Place, North Syracuse, New York 13212. Memorial messages may be left at FergersonFuneralHome.com.