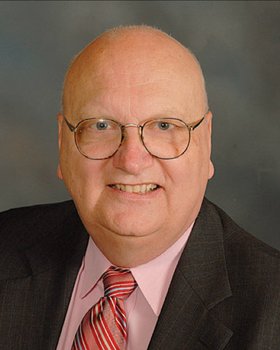 Charles Blanchard
unknown - October 29, 2013
Charles Garrison Blanchard, 70, of Dallas, TX died on Tuesday, Oct. 29, 2013, at Lewisville Medical Center.
Known to family and close friends as Gary, and to business associates and friends as Chuck or Charlie, he was born in 1943 to the late Charles B. Blanchard and Margaret (Garrison) Blanchard in Syracuse. He graduated from Syracuse University in 1965 and had successful careers in both computer and real estate sales, but his greatest passion was always music. He was an accomplished organist who began his career as the organist and choir director for Good Shepherd Lutheran Church in Fayetteville from 1961 until 1981. He served as organist, choir director, and music director for a number of Lutheran churches over the years, and at the time of his death was the Music Director for Christ Lutheran Church in Dallas, TX. He will always be remembered for his sense of humor, his passion for music, and as a loving and devoted father, grandfather, brother-in-law and friend to all that knew and loved him.
He is survived by his wife Kathryn Blanchard; four children - Karen (Mike) Stevens, Kristin (Mike) Svets, John (Nicole) Blanchard, and Jeffrey (Amy) Blanchard; 11 grandchildren; and numerous nieces and nephews.
Calling hour: 11:30 a.m. to 12:30 p.m. Wednesday, Nov. 6, at Good Shepherd Lutheran Church, 7248 Highbridge Road Fayetteville. Funeral services: 1 p.m. following the calling hours. Burial will follow at Our Lady of Peace Cemetery in Baldwinsville. In lieu of flowers, contributions in Gary's memory may be made to Good Shepherd Lutheran Church or The American Cancer Society. For a guest book, directions, and florists, please visit: scheppfamily.com.