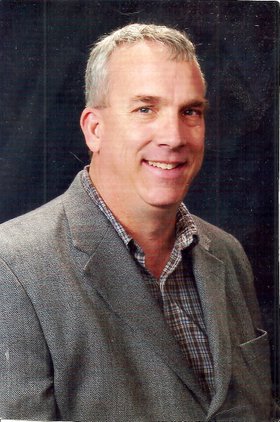 Scott Means
unknown - October 24, 2013
Scott Barkman Means, 54, of Ironton, Ohio, passed away Thursday, Oct. 24, 2013, at Cornerstone Hospital of Huntington, WV. The Marion, N.Y., native was born May 30, 1959, a son to the late Merritt and Laura (Smith) Means. Mr. Means is survived by his beloved wife of three years, Jill (Hamm) Means.
Scott's parents, both graduates of Cornell University, were raised on farms in New Woodstock, N.Y. In 1941 they bought a beautiful farm of their own in Marion. This was where Scott was raised – surrounded by the fields, the woods, and the farm pond and farm animals he loved. After his junior year he moved to Roswell, NM, when his parents retired there graduating in 1977 from Roswell High School. Scott worked on the fire crew from 1978 – 1980 at the Lincoln National Forest in The Smokey Bear Ranger District in Ruidoso, NM. For many years afterward he was a regional manager for Alsup's Convenience Stores in New Mexico and Texas. He later moved back to New York State and went on to graduate with a bachelor's degree in natural resource management with a specialty in Water Resources from Syracuse University in 2006. For the past six years Scott has worked for the United States Department of Agriculture at the Ironton Ranger Station in Wayne National Forest in Southern Ohio. He was a resource specialist for land, minerals and special uses. Scott loved skiing, hiking, kayaking, scuba diving, gardening and a good prank. He also attended Etna Missionary Baptist Church, Pedro.
In addition to his wife, Scott is survived by his three sons, Zachary Means of Roswell, NM; Jared Means of Atlanta, Georgia; and Dallas Means of Roswell, NM; His sister, Amanda Means of Beacon, N.Y.; two brothers, David and Susan Means of Trumansburg, N.Y., and Jonathan and Sandy Means of Marion, N.Y.; two step-daughters, Mickayla Alford of Ironton; Kinsey Reynolds of Kitts Hill; and Derek Otta of South Point, Ohio; Four step-grandchildren: Jonas and Darrien Otta both of Coal Grove and James and Ethan Reynolds both of Kitts Hill; and many nieces, nephews and cousins.
In addition to his parents, Scott is preceded in death by his nephew Thomas Means. Funeral services were held on Tuesday, Oct. 29, at Etna Missionary Baptist Church, 7420 Ohio 93, Ironton, OH with Pastor Greg Frasure officiating. Interment will follow on a later date at Federated Church Cemetery in New Woodstock. Visitation was held on Oct. 28 at the Tracy Brammer – Monroe Funeral Home, 518 South 6th Street, Ironton, Ohio 45638.
Pallbearers: Derek Otta, Zachary Means, Jared Means, Dallas Means, Tim Slone, and David Means. Condolences may be made the Means family by visiting tracybrammerfh.com. Local arrangements entrusted to Tait Funeral Home, Inc.