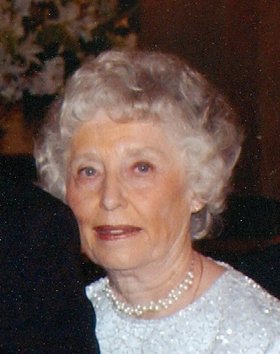 Vivian R. Allen
unknown - May 24, 2013

Vivian R. Allen, 86, of Fayetteville, passed away peacefully May 24, 2013, after bravely fighting a long illness. She grew up in Lodi, CA, attended Lone Mountain College and graduated from the University of Pacific. Vicky was a communicant of Immaculate Conception Church in Fayetteville and a member of the Onondaga Golf & Country Club and the Century Club. She was an active community volunteer for several organizations including the Boys & Girls Club, the Erie Canal Museum and the Everson Museum.
She was predeceased by her infant daughter, Mary; parents, Jacob and Eva Rott; brother, Walter and sisters, Leona and Edna.
She is survived by her husband of 63 years. Robert F. Allen; five children, Kathleen (Richard) Jenkins of Fayetteville, Joan Allen of Fayetteville, Barbara (Stephen) Lindenmayer of Manlius, Thomas J. Allen of San Diego, CA and Robert P. Allen of Fayetteville; six grandchildren, Sarah and Anna Jenkins of Fayetteville, Stacey and Monica Lindenmayer of Manlius and Kimberly and Jason Allen of San Diego, CA; two nieces and a nephew.
Funeral mass: 1 p.m. Wednesday, May 29, at Immaculate Conception Church, 400 Salt Springs St., Fayetteville. Burial will be in Immaculate Conception Cemetery in Fayetteville. There will be no calling hours.
Contributions may be made to Immaculate Conception Church, 400 Salt Springs St., Fayetteville, NY 13066. For a guest book, please visit: scheppfamily.com. Arrangements by Eaton-Tubbs Fayetteville Chapel of Schepp Family Funeral Homes.
Vivian R. Allen