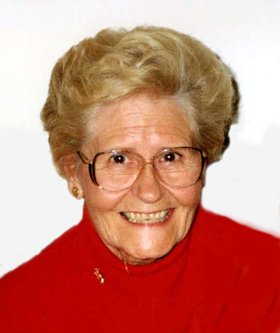 Elloree Channels
unknown - May 25, 2013
Elloree Channels, 89, of Syracuse, passed away Saturday, May 25, 2013 at Iroquois Nursing Home. She was born in Enoree, South Carolina on Wednesday, Dec. 12, 1923. After spending her early years in Enoree, she resided in Vineland, New Jersey until moving to Syracuse in 2011 to be closer to family. Elloree was a 1941 graduate of Cross Anchor High School. Dedicated to her nursing profession, she was a registered nurse at Newcomb Hospital in Vineland for more than 35 years, retiring in 1991. She enjoyed volunteering in the community of Vineland but most of all enjoyed spending time with her family.
Elloree was predeceased by her parents, John and Loree Nix; brothers, Lester, Otis, John Gary, Lloyd, Horace, Toy and Roy Nix; sister, Patricia Nix Hall and companion, Frank Guaracini.
Surviving are her sons and daughter-in-law, Alfred C. and Karen T. Channels Jr. of Summerville, South Carolina, and William R. Channels of Shrewsbury, Missouri; sisters, Annie Ree Morrow and Ammie Ree Wyatt, both of Woodruff, South Carolina; grandchildren, Scott G. Channels and Christopher W. Channels, both of Camillus, Jessica Channels Robinson of Topeka, Kansas, Maureen Channels Dietz of Newberry, South Carolina and Maj. Benjamin T. Channels of Nashville, Tennessee; great-grandchildren, Sarah E., Molly K., Katelyn S., Zachary M. and Etta L. Channels, all of Camillus, Tabor C., Beckett C. and Grier E. Robinson, all of Topeka, Kansas, Campbell M. Dietz of Newberry, SC and Brantleigh J. Blanton of Newberry, South Carolina.
Services were private. Arrangements were by the Buranich Funeral Home, 5431 W. Genesee St., Camillus. Please share online condolences at BuranichFuneralHome.com.