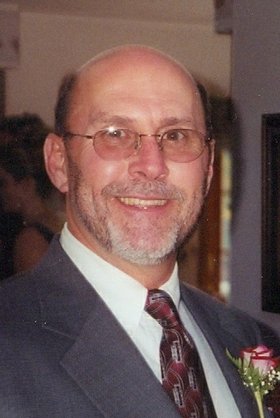 Edward J. Ballway
unknown - May 22, 2013
Edward J. "Buzz" Ballway, 63 of Kirkville, died unexpectedly on Wednesday, May 22, 2013. Born in Syracuse, he is the son of the late Edward J. Ballway and Emily (Stoecker) Ballway. Buzz worked for 39 years in the business forms industry and was Vice-President of Cooley Brand. He served on many business and community boards. He graduated from Cazenovia High School holding records as a running back and Track and Field runner. He was also a graduate of Loyola University, Montreal, Canada.
Buzz was an avid hunter and fisherman, was passionate about his coin collecting and spending time on his boat with family and friends. He volunteered at Francis House, American Red Cross and was also an Angel Investor.
Buzz is survived by his wife, Sharon Ballway (Sawyer); sons, Bryce Ballway (Ashley Day) of Chittenango, Matthew (Brooke) Tedesco of East Syracuse and daughter Kristine Forsythe of East Syracuse and seven grandchildren, Aiden, Alana, Caleb, Kaitlyn, Jackson, Tyler and Wyatt Edward; brothers, Chris (Ronni) Ballway of Cazenovia and Mesa, AZ and Matthew (Terry) Ballway of Chandler, AZ, and sisters, Mary Bridget (Barry) Pasetti of Leigh Acres, FL, Mary Kate (Eric) Gang of Syracuse, Mary Johanna (Jim) Guynn of Oswego and Mary Patricia Hutchinson of Glendale, AZ, as well as several nieces and nephews.
Calling hours: 4 to 8 p.m. Tuesday, May 28, at Eaton-Tubbs Fayetteville Chapel, 7191 East Genesee St., Fayetteville. Funeral mass: 10 a.m. Wednesday, May 29, at St. Matthew's Church, 229 W. Yates St. Burial will follow at Kirkville Cemetery. Contributions in memory of Buzz, may be made to Cazenovia High School Scholarship Fund, 31 Emory Avenue, Cazenovia, NY 13035, Francis House, 108 Michaels Avenue, Syracuse, NY 13208 or American Heart Association, 17 Technology Place, PO Box 3049, Syracuse, NY 13220-3049.