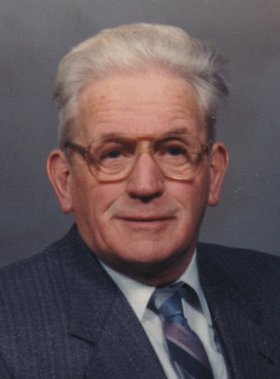 Jacob Scholten
unknown - May 19, 2013
Jacob J. Scholten, 84, of Baldwinsville passed away on May 19, 2013, in Syracuse. He was born in Rotterdam, Holland, in 1929. He attended business school in Holland before coming to the United States with his wife Ada in 1953. He was a baker in Iowa and became a farmer a short time later in Washingtonville, NY. After owning farms in New Berlin, and Middlebury, VT in 1977 the family settled at their present Baldwinsville Dairy Farm. He served in the military in the Netherlands. He was a former councilman with the town of VanBuren for four years.
He is survived by his loving wife of 60 years Adriana Cornelia Lokker; a brother, Leonard Scholten; two sisters, Rie VanMourik and Ann Scholten; four sons, Arie "Piels" (Maggy), John (Cary) Wayne (fiancé, Bonnie Kearney) and Robert (Lisa); nine grandchildren, Jessica, Erica, Adam, Amanda, Kimberly, Jake, Billy, Robbie and Joshua; four great-grandchildren; several nieces and nephews.
Services: 11 a.m. Friday, May 24, at Faith Baptist Church, 7312 VanBuren Road, Baldwinsville. Burial in Kingdom Cemetery. Calling hours: 6-9 p.m. Thursday, May 23, at the Falardeau Funeral Home, 93 Downer St., Baldwinsville and 10 – 11 a.m. Friday, May 24, at the church prior to the services. Contributions: Golisano Children's Hospital at Upstate Medical Center, PO Box 3222, Syracuse, NY 13220-3222.