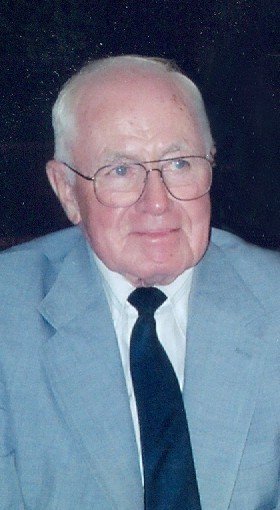 Paul W. Costello
unknown - May 11, 2013
Paul W. Costello, 88, of Cazenovia, died Saturday, May 11, 2013, at Community Memorial Hospital in Hamilton. Born in Pompey, he was a graduate of Cazenovia High School. He served in the U.S. Navy during WWII aboard the USS Fulton. Paul worked for General Electric in Syracuse and Utica, and General Dynamics and then General Circuits in Rochester. He was a member of American Legion Post No. 88 and the Knights of Columbus.
He is predeceased by his first wife, Eileen Hourigan, and his brothers, Joseph Leo, Vincent and James Costello. Surviving are his wife Rita Dady; his son, Timothy J. Costello (Louise) of Pittsford, N.Y.; his grandchildren, Devon and Ryan Costello; Rita's son, James Dady (Barbara) of Cortland, and their children, Bailey and William; Rita's daughter, Susan Dady of Cazenovia, and her daughter, Kimberly; his brothers, Francis (Penny) of Cazenovia and Edward (Beverly) of Stephens City, VA; his sister, Catherine (Robert) Dorrance of Herkimer; sisters-in-law, Nancy Costello and Margaret Costello, both of Cazenovia, and Margaret Hourigan of Onondaga; and, several nieces, nephews and cousins.
Calling hours: 4 p.m. to 7 p.m. on Thursday, May 16, at Tait Funeral Home, Inc., 2333 Fenner Road in Cazenovia. Mass of Christian burial: Friday, May 17, at St. James Church, 6 Green St. in Cazenovia. .Rite of Committal took place at St. Francis Cemetery in Marcellus. To send the family an online condolence, please visit taitfuneralhome.com In lieu of flowers, contributions may be made in Paul's memory to Community Memorial Hospital, Inc. 150 Broad St., Hamilton, NY 13346.