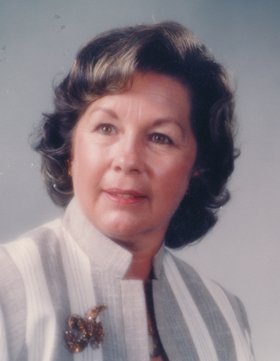 Joan Petrowski
unknown - May 13, 2013
Joan Cody Petrowski, 83, of Baldwinsville, passed away Monday, May 13, 2013, at Syracuse Home Association after a brief illness. She was a native of Raleigh, N.C., and the daughter of Elbert D. and Vera Cody. She graduated from Georgetown University School of Nursing in 1953, and worked as a nurse at the Rex Hospital in Raleigh, N.C., St. Mary's Hospital in Rochester and at Brattleboro Hospital in Brattleboro, VT. She also conducted volunteer work at numerous schools and hospital gift shops. She married Dr. John T. Petrowski in 1955 and resided in Vicenza, Italy; Clifton, NJ; Bernardston, MA; and Baldwinsville. She enjoyed golf, gardening, drawing and drama. She was predeceased by her husband in 2011.
Joan is survived by her four children: John T. Petrowski, III of Durham, NC; Thomas D. Petrowski of Dallas, TX; Joan P. Smith of Baldwinsville, NY ; and Diane Petrowski Ferry of Adams, NY; and grandchildren, Joseph and Leah Petrowski Max and Cole Smith, and Matthew Petrowski.
The family wishes to thank the staff at Syracuse Home for their loving care and professionalism.
Services and burial will be held at a later date in Raleigh, N.C.
In lieu of flowers, the family has requested donations be sent to the Syracuse Home Foundation, 7740 Meigs Road, Baldwinsville, NY 13027-9757.