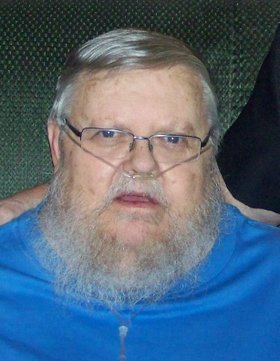 Frederick J. Partridge
unknown - May 15, 2013
Frederick J. Partridge, 69, of Fayetteville, passed away on Wednesday, May 15, 2013, at Crouse Hospital surrounded by his loving family. He graduated from Fabius Central School, he was a retired chief petty officer of the U.S. Navy for 20 years. He retired from the F-M School district as a mail courier. He was a life member of the Fayetteville Fire Department and he enjoyed spending time at his camp in the Adirondacks.
He is predeceased by his parents, Edwin and Velma Partridge and his brother, Paul Partridge.
He is survived by his wife of 48 years, Alice Ford Partridge; his daughters, Anna (Kevin) Merritt, Alica (Tom) Ziebarth, Angela (David ) Argus and Anita (Eric) West; 9 grandchildren and 3 great-grandchildren; his brother Donald (Linda) Partridge; sisters, Judy (Roland) Cornwell, Cynthia Partridge and Nancy (Jerry) Crouse; his sister-in-law, Penny Partridge; and several nieces and nephews.
Services: 10 a.m. Monday, May 20, at Eaton-Tubbs Fayetteville Chapel. Burial will be in Fabius Evergreen Cemetery. Calling hours: 2 to 5 p.m. Sunday, May 19, at the funeral home, 7191 E. Genesee St., Fayetteville. Contributions: may be made to the Fayetteville Fire Department, 425 E. Genesee St., Fayetteville, NY 13066.