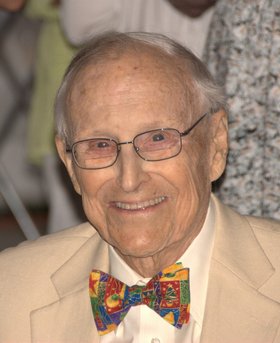 Arthur Wheler
unknown - May 6, 2013
Arthur Gordon Wheler, 92, died May 6, 2013. Gordon was born in Tignall, Ga., and moved to Syracuse, where he grew up, at age 9. He served in the Fifth Army Air Corps in the Pacific Theater during WWII. He graduated from Syracuse University and obtained a master's degree in engineering from the Massachusetts Institute of Technology.
In 1955, together with Donald E. Stearns, Gordon formed the consulting engineering firm of Stearns and Wheler, Environmental Engineers of Cazenovia and retired as partner emeritus in 1989. He received the Engineer of the Year award in 1989 from the New York State Society of Professional Engineers. In 2003 he was one of the inaugural inductees into the NY Water Environment Association Hall of Fame based on his commitment to improving the quality of the waters of New York state.
Gordon served on the boards of Cazenovia College, Cazenovia Public Library, Empire State Airlines, Onondaga Venture Capital and Planned Parenthood. He was a Diplomat of the Academy of Environmental Engineers, a registered professional engineer in eight states, a director of the Consulting Engineers Council of New York state and served as an officer of the New York State Section of the Water Pollution Control Federation. He was a member of the Cazenovia Club, Willow Bank Yacht Club, Finance and Property committees of the Episcopal Diocese of Central New York and a member of St Peter's Episcopal Church Vestry. His hobbies prior to his retirement were flying and sailing about which he was passionate. After he retired he built and flew radio controlled model airplanes. He will be remembered for his caring commitment to his community, his friends and his family.
Surviving are his wife of 61 years Barbara C. Wheler, his children and their spouses Bradford and Julie Wheler, and Georgeann and Gerard Redmond, two grandchildren and their spouses Garrett and Jessica Redmond and Anne and Steven McFarland and his great-grandson Graham Patrick Redmond.
Memorial services were held on May 10 at Saint Peter's Episcopal Church in Cazenovia. To send the family an online condolence, please visit taitfuneralhome.com. Donations in his memory may be sent to Cazenovia Public Library, CAVAC or St Peter's Episcopal Church.