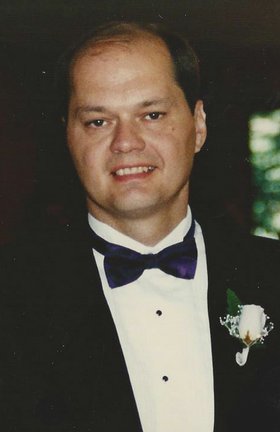 Ronald A. Paice
unknown - May 10, 2013
Ronald A. Paice, 62, of Colchester, CT passed away Friday, May 10, 2013, with his family by his side. He was born April 17, 1951 in Syracuse and grew up in Baldwinsville. Ron graduated from C.W. Baker High School in 1969 and later went on to receive a bachelor's degree in economics from St. Lawrence University. It was there that he met Kathleen, his wife of 39 years.
Ron lettered in football, wrestling and lacrosse in high school and continued to play football and lacrosse on the collegiate level at St. Lawrence University. After graduating college Ron remained active in lacrosse, coaching and playing with local clubs on several levels.
At the time of his retirement in 2012, Ron held the position of VP Property Functional Claims, The Hartford Insurance Group, with 31 years experience in claims. Ron began career as with Aetna Casualty & Surety in Rochester in 1974, holding various positions in property, liability and workers compensation as claim representative, supervisor, assistant manager, as well as home office general adjuster and later director of national account property claims. In 1996, moved to The Hartford Insurance Group as a home office regional manager and in 1998, was promoted to vice president. Ron held a bachelor's degree in economics, associate in claims from IIA, and in addition to being former chair of the Loss Executive Association, he was active in industry associations.
Throughout Ron's life he was an avid guitar player and musician. He cherished time with his family and friends and had many interests such as: playing golf, bowling, shooting skeet, boating (the Connecticut River and Long Island Sound), as well as hunting and fishing. Ron's latest endeavor came about as a result of him seeking a new hunting companion. As his Welsh Springer Spaniel pup named "Ruby" matured to become a wonderful hunting companion, Ron and Kathy realized that she also possessed many qualities that would bring her success in the show ring. "Ruby" became an AKC champion and Ron alongside his wife Kathy, started their latest endeavor of breeding and showing dogs.
Ron was predeceased by his parents, Lawrence A. and Catherine C. Paice, and his niece Brianna L. Paice, all of Baldwinsville.
He is survived by his wife Kathleen A. Paice of Colchester, CT; his son Brian M. Paice of Hamden, CT, and his fiancé Laura Barone; his daughter Erin C. Paice of Manchester, CT, and her fiancé Mickey Estabrook. Ron left this world knowing his children are happy and loved.
He is also survived by his brother Rickey A. Paice, (Mary Pat) of Baldwinsville; Stewart J. Paice of Baldwinsville; sister Laurie J. Paice (Joseph) of Baldwinsville; brother Lawrence D. Paice (Janice) of Cato; and many nieces and nephews, aunts and cousins.
There will be a private memorial service. In lieu of flowers, donations are welcome to be sent in his honor to the American Diabetes Association, donations.diabetes.org.