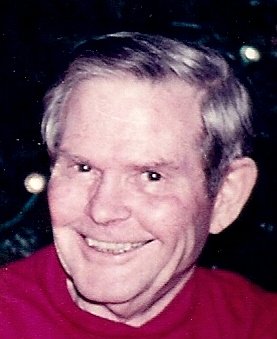 David R. Elleman
unknown - May 2, 2013
David R. Elleman, of Camillus passed away May 2, 2013. Born in Richmond, IN, he graduated from Central High School in Syracuse where he served as senior class president. He received his bachelor's degree from Purdue University, and then went on to complete graduate course work at both University of Houston and Syracuse University.
David served in the U.S. Air Force for over 20 years, retiring in 1971 with the rank of lieutenant colonel, along with numerous awards and medals.
He began his career as a life insurance agent in 1956 and quickly progressed to establishing his own brokerage agency. He was an associate with Burns Insurance Company from 1963-67 before being elected as comptroller of Onondaga County where he served for 29 years and was elected seven times.
David was the founder and first president of the NYS Government Finance Officers Association, a member and past president of both the town of Camillus Republican Club and St. Pauls Episcopal Church Men s Club. He was a board member of the Fairmount Community Library, Past President of the NYS Municipal Finance Officer s Assn, Director of the Board of Governors of NYS Assn. of Municipal Finance Officers, and the NYS representative of Municipal Finance Officer s Assn. of U.S. and Canada.
Throughout his years, David earned many rewards and accomplishments, including Eagle Scout, Treasure of Phi Kappa Psi Fraternity, Camillus outstanding Republican, 1966, West End Republican Club Tip of Hat Award 1983, and Sentinel Republican Club Service Award For Excellence in Gov t, 1983.
David was a member of the Consumer Advisory Committee, Executive Committee, Finance Committee, and Board of Directors of Blue Shield of CNY. He served as Director and Treasurer of the CNY Regional Planning and Development Board, member of the Onondaga County Planning Board, Chairman of the county-wide fund drive for the American Cancer Society, and Past Treasurer of the Onondaga County unit of American Cancer Society. Most recently, David served as Onondaga County Regional Planning Board Member from 1995-2012.. He is pre-deceased by two brothers, Charles P. Elleman and John H. Elleman.
Survived by his wife, Ruth Calale Elleman, his son, John B. (Vicki) Elleman of Syracuse, daughter, Hollie (Jeffrey) Calderon of Rochester, four grandchildren, David Elleman, Dana Elleman, Max Elleman, Jared Calderon, and several nieces and nephews.