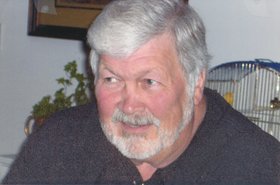 Robert Neff, Jr.
unknown - May 6, 2013
Robert Lee Neff, Jr., 70, of Baldwinsville, passed away Monday, May 6, 2013 at home. Bob grew up on the Susquehanna River in Lock Haven, PA and spent much of his youth searching for Native American Artifacts in this historic area. Over the years he collected pottery, tools and arrowheads, much of which he gave to the local college through a friend who was a professor. He learned to shoot, hunt and fish at his father's side and soon became the avid outdoorsman he remained throughout his lifetime. As a young man, and for several years, Bob ran a 100-mile trap line between Lock Haven and Williamsport, PA. He also bought and sold furs. He later used his extensive knowledge to establish himself as a well-respected vintage animal trap collector and dealer. Bob was a mechanical engineer and worked all over the country in the nuclear power industry. In 1980 he settled in Baldwinsville, where he retired as mechanical superintendent for the New York Power Authority. He was predeceased by his father, Robert Neff, Sr. and daughter, Amy Cotten.
Surviving are his wife, the former Joanne Cowmeadow; children, Robert (Bonnie) Neff, III of Royal Palm Beach, FL, Adam Neff of West Palm Beach, FL, Shannon (Joseph) Cavedine of Baldwinsville Robert (Laurie) Carey of Cato, NY and Andrew Carey of Denver CO; his mother, Claire Neff of Avis, PA, sister, Patricia Humphrey of Woolrich, PA; grandchildren, Elizabeth Arocho, Kimberly Neff, Robert Neff, IV, Eden Talbot, Jenna Cavedine, Joseph Cavedine and Emily Cavedine; great granddaughter, Adriana Arocho; and several nieces and nephews.
Calling hours: 4-7 p.m. Wednesday, May 8, at Falardeau Funeral Home, Baldwinsville. Services are 11 a.m. Thursday, May 9, at the funeral home, 93 Downer St. Burial will be at Riverview Cemetery, Baldwinsville. Contributions may be made to Francis House and Hospice of CNY.