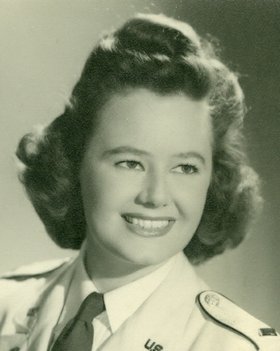 Phyllis E. Reger
unknown - May 2, 2013
Phyllis E. Reger passed away peacefully on Thursday, May 2, 2013, in Cazenovia. Phyllis took pride in her service as an Army flight nurse in the Pacific Front during WW II. Upon returning home, she worked as a head nurse on the maternity ward at Highland Hospital where her tenderness and caring touch affected many lives. She married Rudolph Reger in 1946, also a WW II veteran and had two children.
Throughout her life, she remained an avid reader, with a sharp wit and a dry sense of humor. Though quiet and unassuming, she had an uncanny ability to draw others toward her light, and was adored by those who knew her.
She is survived by her daughter, Nancy Hill, son Ken Reger and wife Beth, grandchildren Tim and Kyle Reger, Emily Lamarche, and great-grandchildren Anna and Sofie Reger, and Max and Jackson Reger. For a guestbook please visit scheppfamily.com.