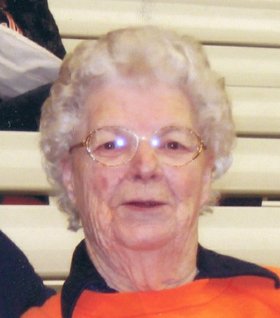 Olive Bratt
unknown - May 5, 2013
Olive L. Abbott Bratt, 86, passed away Sunday May 5, 2013 peacefully at their home of 62 years. She is survived by her husband Maynard of 64 years. Together they enjoyed 30-plus years of modern square dancing and many years at their camp on Cross Lake.
She is also survived by two sons, John (Hope) and Donald Sr. (Kathy); a daughter, Marilyn (Rhory) and daughter-in-law Cheryl, 11 grandchildren, nine great-grandchildren and her sister, Thelma of Raymond, WA. She was predeceased by her son Arthur Sr. who passed away in 2001.
Services: 11 a.m. Thursday, May 9, at Plainville Christian Church. Burial will be in Plainville Cemetery. Calling hours: 2-4 and 7-9 p.m. Wednesday, May 8 at Gates Funeral Home, 29 W. Genesee Street, Baldwinsville. In lieu of flowers, contributions may be made to the Plainville Christian Church or Hospice of CNY.