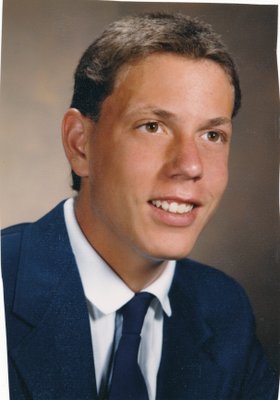 Joseph L Hall II
unknown - May 2, 2013
Joseph Lynde Hall II, 42, of Baldwinsville, passed away unexpectedly Thursday, May 2, 2013, at St. Josephs Hospital. He was born in Syracuse and lived in the Baldwinsville area most of his life. Joseph was an employee of the Fairfield Inn in Clay. He enjoyed NASCAR and was endearingly thought of as a "statistical genius" when it came to remembering player's names in college basketball. Joe loved spending time with his niece and nephew.
Survivors: his parents, Joseph and Mary Lou "Louie" Hall; his sister and brother-in-law, Tina and Mark Parsley; his niece and nephew, Robert and Kristen Parsley all of Baldwinsville; and many aunts, uncles and cousins.
Services: 10 a.m. Monday May 6, at Word Of Life Assembly Of God Baldwinsville. Burial in Riverview Cemetery, Baldwinsville. Calling hours: 4-7 p.m. Sunday, May 5, at the Falardeau Funeral Home, 93 Downer St., Baldwinsville. Contributions: Greater Baldwinsville Ambulance Corps, PO Box 744, Baldwinsville, NY 13027.