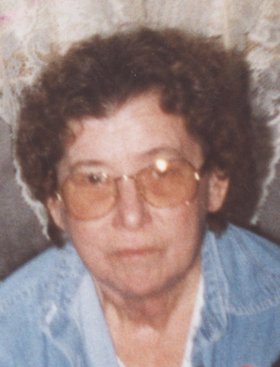 Esther M. Shippey
unknown - May 3, 2013
Esther M. Shippey, 75, of Warners, died Friday, May 3, 2013, in University Hospital. She retired in 1993 after 26 years with VanDuyne Home & Hospital. Esther enjoyed spending time with family and friends and she was an avid fan of crossword puzzles. Esther was predeceased by two sons Bobby in 1962 and John in 2004.
Surviving are her husband Robert J., daughters Rhonda (Fred) Mezzo, Denise Boyle, Sharon (Carl) Spencer, and Kelly (Benny Demperio) Shippey, her brother Curtis Campbell, 8 grandchildren and 7 great grandchildren.
Calling hours: 4-7 p.m. Monday, May 6, at the Bush Funeral Home 120 E. Main St., Elbridge. Private graveside services will be in Greenlawn Memorial Park Cemetery, Warners. Contributions may be made to the Upstate Golisano Children's Hospital.