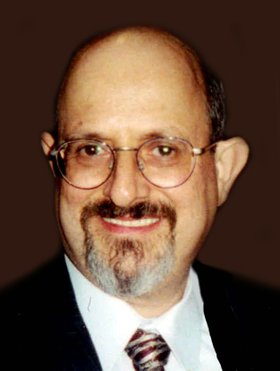 Ralph R. Steinberg
unknown - April 29, 2013
Ralph R. Steinberg, 64, of Camillus, passed away Monday, April 29, 2013 at Crouse Hospital. Born in New York City on Thursday, July 22, 1948, he lived in the Bronx, Riverdale, Hauppauge and Canandaigua before moving to Camillus in 1989. Ralph received an associate's degree in environmental conservation from the Community College of the Finger Lakes in 1975. He was a Navy veteran of the Vietnam War. He was also a member and active volunteer at St. Sophia Greek Orthodox Church.
A history enthusiast, Ralph was a member of the Smithsonian. He was also a member of the Disabled American Veterans, former member of the Canandaigua Jaycees, and soccer coach for WOYSA. He was an avid fan of the Yankees and Giants. Other interests included cooking, with a specialty being gourmet soups, as well as nature, camping and bird watching.
Ralph was predeceased by his parents, Milton Steinberg and May Rubin Steinberg.
Surviving are his wife of 38 years, the former Elizabeth Martys; daughter, May Steinberg of Brooklyn; brother-in-law, Dr. Nicos (Janet) Martys of North Potomac, Maryland; nieces, Joanna Bea and Lauren Martys; cousins, Fran (Paul) Winfrey of Hallendale, Florida and Susan (Irwin) Greenberg-Hart of Aventura, Florida; dearest extended family, Roz and Gary Kendellen of Summit, New Jersey, Rome and Dennis Smith of Highpoint, North Carolina; and Cliff Riordan of Potomac, Maryland; and many other dear relatives, friends and neighbors.
Relatives and friends called from 11 a.m. to noon Saturday, May 4, at St. Sophia Greek Orthodox Church.
Services followed at noon at the church with Rev. Dr. David R. Smith officiating. Ralph was laid to rest at noon on Monday, May 6 in the Onondaga County Veterans Memorial Cemetery.
In lieu of flowers, contributions may be made to Leukemia & Lymphoma Society, Western & Central New York Chapter, 4053 Maple Rd., Suite 110, Amherst, NY 14226 or to St. Sophia Greek Orthodox Church, 325 Waring Rd., Syracuse, NY 13224. Please share condolences at buranichfuneralhome.com.