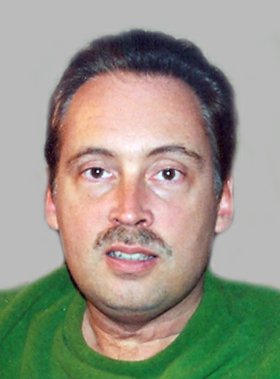 Eugene M. Valerino
unknown - May 2, 2013
Eugene "Gene" M. Valerino, 53, of Syracuse, passed away Thursday, May 2, 2013. Born in Syracuse on Friday, Sept. 25, 1959, he was a lifetime resident of the Syracuse area. He was a 1977 graduate of Solvay High School and received a master's degree from Syracuse University.
Gene was a financial advisor for the Catholic Diocese of Syracuse. He loved the outdoors and people. Highly into fitness, he worked out every morning and rode his bike for miles. Long Branch Park in Liverpool was one of his favorite places. A caring and loving man who was always there for everyone no matter the situation, Gene will be forever missed.
He was predeceased by his paternal grandmother, Angelina Valerino, maternal grandparents, Fred and Henrietta Hooper, aunt, Margaret Salvetti; and uncles, Louie and Art Salvetti.
Surviving are his parents, Tony and Marcia (Hooper) Valerino of Syracuse; sister, Tina Drake of Clay; brother and sister-in-law, Steven and Heather Valerino of Onondaga Hill; nieces, Nikki Drake, Jessi Drake, Sophia Valerino, Morgan Valerino and Carly Valerino; nephews, Brian and Danny Drake; and several cousins.
Relatives and friends called from 1 to 4 p.m. Sunday, May 5 at the Buranich Funeral Home, 5431 W. Genesee St., Camillus. Services were at 10 a.m. Monday, May 6 at the funeral home with Rev. Tanya Atwood-Adams officiating. Eugene was laid to rest in Greenlawn Cemetery, Warners. Please view the Valerino Family Video Tribute and share condolences at buranichfuneralhome.com.