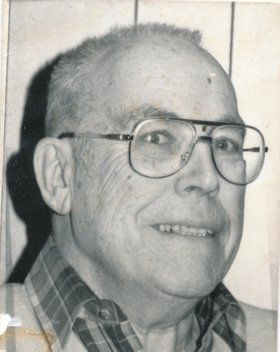 Donald R. Margeson
unknown - May 5, 2013
Donald R. Margeson, 91, of Baldwinsville passed away Sunday, May 5, 2013, at St. Josephs Hospital. He was born in Glen Ridge, N.J., and had lived in Baldwinsville since 1967. Donald was a retired employee of Niagara Mohawk Power Corporation. He was a member of the Baldwinsville First United Methodist. He was a veteran of WWII serving with the 13th Air Force Division in the Philippines. Donald was also a Boy Scout leader with Troop 71 and a favorite pastime was outdoor photography.
Survivors: his wife of 63 years, Jeanne Margeson; his children, Donald R. (Sandy) Margeson, Jr. of Keizer, OR, Susan Bucy of Orlando, FL, Carol (Dale) Decann of Rochester and Kenneth (Leslie) Margeson of Williamsburg, VA; 8 grandchildren and 3 great-grandchildren.
Services: 7 p.m. May 13 at Falardeau Funeral Home, Inc. Baldwinsville. Burial in Restland Memorial Park, East Hanover, NJ. Calling hours: 4-7 p.m. Monday, May 13, prior to the service at the funeral home, 93 Downer Street. Contributions: First United Methodist Church, 17 W. Genesee Street, Baldwinsville, NY 13027.