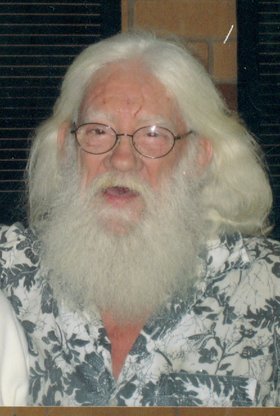 William St. John Lewis
unknown - April 11, 2013
William (Billy) St. John Lewis, 63, of Chaparral, New Mexico and formerly of DeWitt, passed away surrounded by his loving family on April 11, 2013. He was born on Sept. 14, 1949 in Syracuse. He proudly served in the Army during Vietnam. Billy was a self-employed contractor. He was an avid reader, gardener and loved to travel. Billy enjoyed making people laugh and had a big heart. Children referred to him as Santa and he would play the part perfectly to put smiles on their faces.
Billy is predeceased by his parents, William and Marilyn Lewis. Surviving are his daughters, Kate of LaFargeville and Stephanie of Buffalo; his grandchildren, Teagan and Lily; his siblings, Kathy Walker of Syracuse, Skip (Marilyn) Lewis of Erieville, Lynne Lewis of DeWitt, Chris (Brian) Sparks of Cazenovia and Tracy (Walt Dominick) Lewis of Brewerton.
Funeral services were held Saturday, April 27, at Eastern Hills Bible Church in Manlius. To send an online condolence, please visit taitfuneralhome.com. In Lieu of flowers, contributions may be made in Billy's name to Mesilla Valley Hospice, 299 Montana Ave., Las Cruces NM 88005.