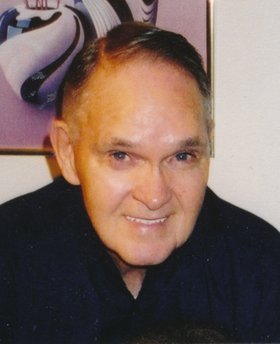 Robert F. Martin
unknown - April 27, 2013
Robert F. Martin, 84, of Warners, passed away Saturday, April 27, 2013, at Iroquois Nursing Home. He was born in Memphis and was an Army veteran of the Korean War. He worked for Allied Chemical Co. for 33 years and retired in 1986. Robert was an avid hunter and fisherman.
Survivors: his wife of 57 years, Katheryn V.; daughter, Dolores Martin of Baldwinsville; sons, Richard (Susan) Martin of Baldwinsville, James (Sandra) Martin of Memphis and John (Yvonne) Martin of Memphis; brother, Donald Martin of Cato; 10 grandchildren; 7 great grandchildren; and several nieces and nephews.
Calling hours are 11:00am to 1:00pm Tuesday, April 30, 2013 at Falardeau Funeral Home, 93 Downer St., Baldwinsville with a service to follow at 1:00pm. Burial will be at Kingdom Cemetery, Town of VanBuren.
Contributions: Alzheimers Association Of CNY, 441 West Kirkpatrick Street, Syracuse, NY 13204.