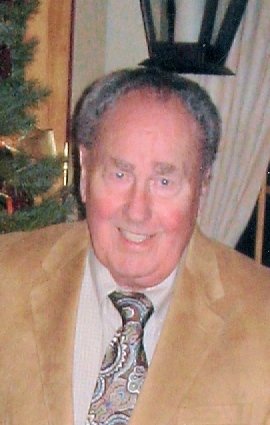 Robert L. Bronson
unknown - unknown
Robert L. Bronson, 87, of Cazenovia, slipped away quietly to meet his beloved wife Faith. Bob and Faith resided in Rouses Point, N.Y. for 32 years. They leave behind a grateful daughter JoAnne, and one grandson, Parker Bronson Ritchie, who was beyond the adored, as well as his loving caregiver Timothy Southworth. A sister Ruth and a sister Barbara as well as many nieces and nephews will miss his sense of humor. Robert was predeceased by his brother Raymond "Joe" and sister Avis.
Robert worked for A.N. Deringer, Inc., as a lifetime employee. Bob was a veteran of the U.S. Air Force, having been stationed in Alaska. He was a lifetime member of the American Legion. Bob enjoyed fishing in his own pond, his adoring wife and many close friends.
A memorial service is planned for both Bob and Faith in the summer of 2013, the date to be announced.
Contributions may be made to the JLC Foundation, 1930 Chard Road, Cazenovia, NY 13035, awarding a college scholarship to a child in need. To send the family an online condolence, please visit taitfuneralhome.com.