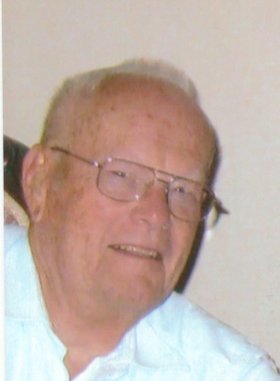 Ovid White
unknown - April 26, 2013
Ovid W White, 88, passed away Friday, April 26, 2013 peacefully at St. Josephs Hospital with family members by his side. He was a life long resident of Baldwinsville. Ovid was a WWII veteran serving in the Search and Rescue Army. He attended SUNY College of Enviromental Science and Forestry. He retired from his local business of land surveyor of 50 years. He was a life member of the Baldwinsvile First United Methodist Church He was a member of the New York State Society of Land Surveyors, a member and past-president of the New York State Ranger School Alumni Association, and he had been a scout leader with Boy Scout Troop 80 and the Explorer Scouts.
He was predeceased by his loving wife Erma of 56 years and his sister, Zoe White.
Survivors to cherish his memory are his sons, Garry (Gerrie), Ralph (Grace) and daughters, Debi (Dennis Nosewicz, Spruce (Scott) Reddick; 8 grandchildren, and 7 great-grandchildren.
He had a passion of reading, fishing in Canada and Sunday brunches. He'll be fondly remembered for his sense of humor, work ethic, chicken barbeque, love of his family and friends.
Calling hours: 4-7 p.m. Wednesday, May 1, at the Falardeau Funeral Home, 93 Downer St., Baldwinsville, with a service to follow at 7:15 p.m. Contributions: Baldwinsville First United Methodist Church or the Greater Baldwinsville Ambulance Corps.