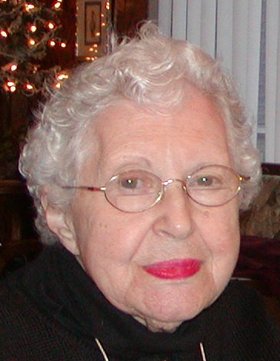 Lena G. DeTore
unknown - April 26, 2013
Lena G. DeTore, 98, of DeWitt, passed peacefully, at home on Friday, April 26, 2013, with family by her side.
Lena enjoyed spending time with family and friends including those at the Eastwood Senior Center
Lena is predeceased by her husband William DeTore in 1960 and grandson William DeTore, Jr. in 2010. She is survived by her children William (Della) DeTore, Sr. and Karen Mandeville; grandchildren Christine Cramer and Dominick (Angela) DeTore; five great grandchildren Tamara, Vincent, Devin, Sage, and Jace; and many extended family and friends.
Funeral mass: 10:30 a.m. Thursday, May 2, at St. Francis of Assisi Church, Bridgeport. Burial in Assumption Cemetery immediately following the mass. There will be no calling hours. In lieu of flowers, contributions may be made to the Bridgeport Food Pantry, PO Box 550, Bridgeport, NY 13030. Please visit traubfh.com for On-Line Guest Book.