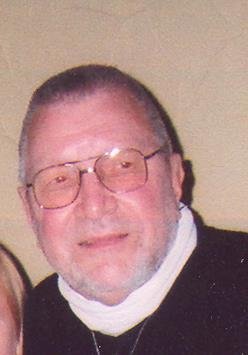 J. Michael Plumpton
unknown - April 28, 2013
J. Michael Plumpton, 76, of Marcellus passed away Sunday, April 28, 2013, at home. Born in Syracuse to the late John and Lovilla Plumpton, he worked as a stockman at Carrier Corp. for 32 years retiring in 1991. Mike was 1957 graduate of Marcellus High School and a member of Rose Hill Baptist Church. He was a founder of the Marcellus Historical Society serving as president for 10 years. He was also a member of the Pompey Area, Spafford, Glen Haven and Onondaga County Historical Society's. Mike was an honorary member of the Marcellus Fire Department and a member of the auxiliary; he was a charter member of CAVAC, and a member of the Marcellus Grange #464. Mike was also a volunteer at Community General Hospital for over 20 years.
Mike is survived by his sisters Martha (Art) Smith of Cape Cod and Margaret Wicks of Syracuse; foster son Robert Barrows and 1 foster granddaughter. Nieces and nephews Andrew (Katie), Eric and Caroline Smith and great nieces and nephews.
Services: 11 a.m. Saturday, May 4, at Rose Hill Baptist Church. Burial will be in Thorn Hill Cemetery.
Contributions may be made to the Marcellus Fire Department.