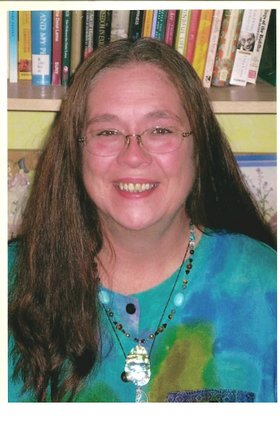 Anne M. Dougherty
unknown - April 27, 2013
Anne M. (Gardner) Dougherty, 52, of Syracuse, died peacefully on April 27, 2013. Anne was a woman of many talents and interests, from parish secretary at St. Francis Xavier Church in Marcellus, to running her own businesses notably Woolgathering Weaving Shop in Marcellus. Anne was also active in the Syracuse theater community often appearing backstage as a stage hand or stage manager. Most recently, Anne was a psychic/medium sharing her gift wherever she happened to be.
She is survived by her loving husband of 32 years Michael Dougherty, her sons Matthew Dougherty and Thomas (Melissa) Dougherty of Camillus, NY, and William (Ashley) Dougherty and her grandson Howard Dougherty of Whitesboro, NY.; her father Donald Gardner of Binghamton; brothers Stephen Gardner (Lynn Millard) of Hudson NH, and James Gardner (Kathy Smith) of Binghamton NY; sisters Nora (Michael) Gaige of Kirkwood NY, and Mary (Michael) Belo of Apalachin NY. Anne was predeceased by her mother Marion Gardner in 2011.
A funeral mass will be 11 a.m. on Friday, May 3 at St Francis Xavier Church, 1 West Main Street, Marcellus, NY. Calling hours: 4-7 p.m. on Thursday, May 2, at Plis Funeral Home, 33 North Street, Marcellus, NY.