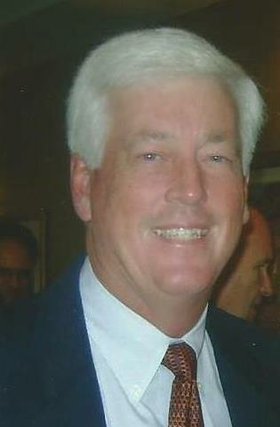 Thomas Lenihan
unknown - March 20, 2013
Thomas Lenihan, 58, of St. Petersburg, FL and Skaneateles, died unexpectedly on March 20, 2013 of cardiac arrest.
Tom graduated from Smithtown Central High School in 1972. He graduated from New York State College at Oswego with a Bachelor of Arts degree in economics and computer science in 1976 and completed his MBA degree at the Mason School of Business at the College of William and Mary in 1978.
Tom worked in the MetLife Corporate Investment Department his entire 31-year career, retiring as managing director in 2009. At the time of his death, he was chairman of the Investment Committee of the Oswego State Foundation Board, a position he held proudly.
Tom enjoyed playing golf at Isla del Sol YCC and Skaneateles Country Club, as well as sailing on Skaneateles Lake and Boca Ciega Bay in St. Petersburg, FL.
Tom is survived by his wife of 36 years, Lynn VanOrder Lenihan; his son, Brian of Ft. Lauderdale, FL; and his daughter, Colleen of Washington, DC. He is also survived by his parents, John and Margaret Lenihan of Smithtown, N.Y.; his brother John Lenihan (Kathy); his sisters, Terry Mills (Bob) and Kathleen Prettyman (Jeff) and many nieces and nephews. Tom was predeceased by his brothers Kevin and Jim.
Tom will be remembered for his sense of humor, bright smile and love of life. His generosity extends beyond death as an organ donor.
Funeral services were held in Florida on Saturday, March 23.
A celebration of Tom's life was also held on Sunday, March 24 at Isla del Sol YCC. A memorial service and burial are planned in Skaneateles at a later date.
Donations in Tom's memory may be made to the Oswego College Foundation of the State University College at Oswego, 219 Sheldon Hall, Oswego, NY 13126 or the Lauren & Emily Failla Foundation, P.O. Box 51, Morristown, NJ 07963.