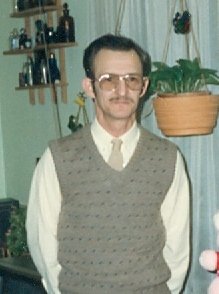 Lynn E. Courtwright
unknown - March 28, 2013
Lynn E. Courtwright, 67, of Syracuse, passed away on Thursday, March 28, 2013. He worked at Stickley for 31 years. Lynn enjoyed making projects for the Everson Museum program "On My Own Time" where he won many awards.
Survivors: his wife Barbara; his children, Michael (Laura), Linda (Eric) Hart and James (Jennifer); his sister Michelle Hunt; five brothers, James, Kenny, Gary, Jan and Dan and six grandchildren, Makaily, Ben, Eric, Craig, Amber and Kyle, as well as his great friend Marty who the family extends a special thank you.
Calling hours: 4 to 7 p.m. Tuesday, April 2, at Eaton-Tubbs Fayetteville Chapel, 7191 East Genesee St., Fayetteville. Private services will take place at Woodlawn Mausoleum. Arrangements by Eaton-Tubbs Fayetteville Chapel of Schepp Family Funeral Homes. Contributions in lieu of flowers: Bridgeport Fire Department, PO Box 600, Bridgeport, NY 13030.