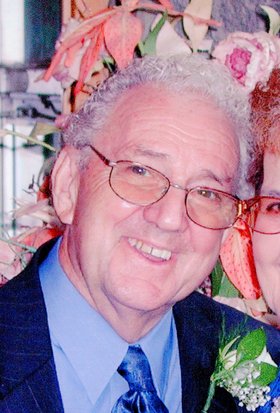 Roger L. Waite
unknown - March 27, 2013
Roger L. Waite, 89 of Liverpool, passed away Wednesday, March 27, 2013, at Van Duyn Home and Hospital. He was born in New Berlin, N.Y. and has resided in Liverpool for the past eight years. Roger retired in 1987 from Bristol Myers Laboratory in East Syracuse. Mr. Waite was a member of the National Grange. He is predeceased by three brothers and two sisters.
A beloved and devoted husband, he is survived by his wife of 30 years, Theresa E. (Florczyk) Waite, a son, Mark L. (Sue) Waite, daughter, Patricia F. (Jack) Sly, three step-daughters; Karen A. Podolak, Elaine P. (Russell) Seager, Doreen T. (Martin) Benedict, brother, Earl L. (Louise) Waite, six grandchildren and many nieces and nephews.
Calling hours: 10 a.m. to noon Monday, April 1, at the Maurer Funeral Home, 300 Second St., Liverpool, with funeral services to follow at noon. Burial will take place in Woodlawn Cemetery.