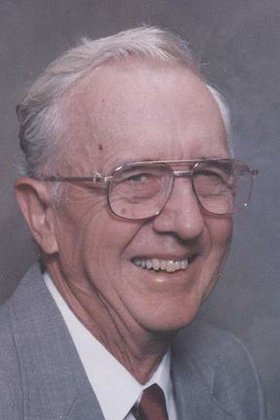 Ralph E. Hartle
unknown - March 25, 2013
Ralph E. "Bud" Hartle, 85, of Jordan passed away March 25, 2013, after a battle with cancer. Ralph was born Dec. 5, 1927, to Lorena and Harry Hartle of Fryburg, PA. He served in the United States Army in the Korean War. He married his high school sweetheart, Yvonne Hartle, and they lived together in Canton, Niagara Falls, and Skeaneatles, NY, before finally settling in Jordan, N.Y. where they lived together for over 40 years. Ralph was a member of the Operating Engineers Union, Local 545 in Syracuse. He was predeceased in 2006 by his wife of 51 years, Yvonne Hartle, and is survived by his two daughters, Heidi (Wayne) Graton, Alanne Duger (Joe Campagna), and one son, Larry (Sue) Hartle, as well as several grandchildren, including Tammy Colvin, his beloved caretaker.
Ralph was a heavy equipment operator for over 30 years and helped with the construction of the Carousel Shopping Center. He was a devoted husband and father, avid fisherman, woodworker, and storyteller. He will be remembered for his honesty, integrity, and his legendary sense of humor.
Calling Hours: 4 to 6 p.m. Saturday, March 30, at Bush Funeral Home, 120 E. Main St, Elbridge. Memorial Service: 1 p.m. Monday, April 1, at Bush Funeral Home, 120 E. Main St, Elbridge, with Rev. J. Michael Donovan officiating. Contributions may be made to the Jordan Ambulance Fund.