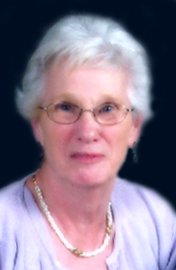 Kathleen F. Kelly
unknown - March 23, 2013
Kathleen F. Kelly, 83, of Syracuse, passed away Saturday, March 23, 2013, in her home. Born and raised in Amsterdam, N.Y., she resided in Syracuse. Kay was employed by Community-General Hospital for more than 30 years. A communicant of Holy Family Church, she was also a volunteer at St. Camillus and the Civic Center and a member of the Red Hat Society.
Kay was predeceased by her brother, Joseph Flannagan; and sister, Virginia Fitzpatrick.
Surviving are her daughter, Kimberly Kelly of Long Island; sons and daughter-in-law, James and Heidi Kelly of Onondaga Hill, and Kevin Kelly of Richmond, Massachusetts; granddaughters, Kaya, Jennifer and Nicole; sister, Patricia Gail Perry of Oregon; and several nieces and nephews.
Funeral services were 10 a.m. Thursday, March 28 in Holy Family Church with Rev. Msgr. Francis Osei-Nyarko officiating. In lieu of flowers, contributions may be made in Katie's memory to St. Camillus Foundation, 813 Fay Rd., Syracuse, NY 13219. Please share online condolences with the family at buranichfuneralhome.com.