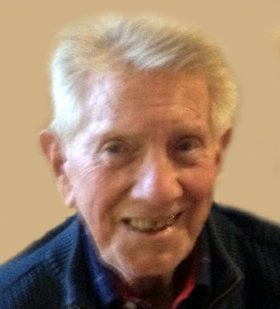 Frank C. Sandusky
unknown - March 12, 2013
Frank C. Sandusky, 87, formerly of Syracuse, passed away Tuesday, March 12, 2013, at Hospice Atlanta Center in Georgia. A lifetime resident of Syracuse, he was born on Thursday, Oct. 15, 1925. He moved to South Carolina to be closer to his family.
Frank was an Army veteran of WWII. He retired after more than 30 years with Amtrak. He was a communicant of Holy Family Church, Fairmount.
Frank was predeceased by his wife, the former Irene Brovich; mother, Ruth Conners; and father, Francis Sandusky.
Surviving are his daughter, Gail and her husband David Morss of Spartanburg, South Carolina; son, Michael Sandusky of Atlanta, Georgia; grandsons, Joshua Morss and his wife, Lindsay of Greer, South Carolina and Timothy Morss of Columbia, South Carolina; sister-in-law, Helen Seager of Phoenix, Arizona; brother-in-law, Donald Brovich of Syracuse; and several nieces and nephews.
There were no calling hours. Graveside services were at 8 a.m. Wednesday, March 20, in Serenity Garden Mausoleum, Greenlawn Cemetery, Warners. A memorial service will be celebrated at a later date in Holy Family Church. Contributions may be made in Frank's memory to Hospice Atlanta Center, 1244 Park Vista Drive NE, Atlanta, GA 30319. Please share condolences at buranichfuneralhome.com.