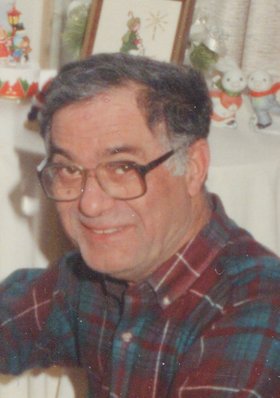 Agillo Cellini
unknown - March 25, 2013
Agillo Peter Cellini, 80, of Liverpool, passed away on Monday, March 25, 2013, at St. Joseph's Hospital Health Center. Peter was born in Detroit, MI and was a U.S. Army veteran. He was the chief engineer at Nixon Gear for 30 years, and was also the owner of Abbott Tool & Machine Co. for many years. Peter was currently employed at Auto Gear Co. in Syracuse. He enjoyed building model airplanes, doing puzzles, and spending time with his family and friends.
Surviving to cherish his memory are his children, Catherine Solan of Mount Airy, MD; Elizabeth Cellini and fiancé (Stephen Pederson) of Liverpool; Joseph Cellini of Baldwinsville; grandchildren, Jessica and David Solan both of Maryland; his sister, Mary Cellini; brothers, Tony Cellini, Joseph Cellini, Michael Cellini; and several nieces and nephews.
Funeral services were at the Maurer Funeral Home with interment following in Liverpool Village Cemetery. Calling hours were held at the funeral home, 300 Second St. Liverpool.