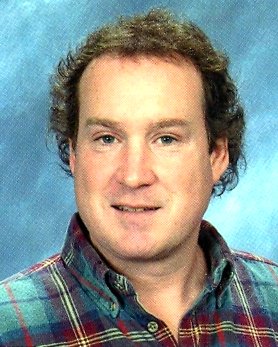 James R. Dwyer
unknown - March 16, 2013
James R. Dwyer, 46, of Syracuse, passed away unexpectedly on Saturday, March 16, 2013. Born in Syracuse on Tuesday, June 7, 1966, he was a lifetime resident of the Syracuse area. James was a graduate of Westhill High School and attended St. Lucy's Church and Assumption Church. He was an avid sports fan and enjoyed music.
James was predeceased by his mother, M. Jeanne Dwyer, in 1991.
Surviving are his father, Eugene J. Dwyer of Geddes; sisters and brothers-in-law, Kathleen and Marcello Perini of Brazil, and, Margaret and Peter Webster of Camillus; brothers and sisters-in-law, John and Florence Dwyer of Ilion, and Joseph and Margaret Dwyer of Marcellus; aunts, Margaret A. Dwyer of Wellesley, Massachusetts, and Anne (John) Goodman of Fayetteville; uncles, Ed Miller of Scottsdale, Ariz. and William O'Brien of Penfield; nephews, Joshua, Marcello and Chris Perini, Michael and Justin Webster, Jedidiah Dwyer, James Rosado and Michael Rosario; nieces, Bridgett Hall, Megan Dwyer and Ana Rosado; four great-nieces and one great-nephew.
Relatives and friends called Thursday, March 21 from 9 to 10 a.m. at the Buranich Funeral Home, 5431 W. Genesee St., Camillus. Services followed at 10 a.m. at the funeral home and at 10:30 a.m. in St. Joseph's Church where a funeral mass was celebrated with Rev. Peter Worn and Rev. John Schopfer officiating. James was laid to rest at St. Mary's Cemetery, DeWitt.
In lieu of flowers, contributions may be made to Franciscan Northside Ministries, 812 North Salina St., Syracuse, NY 13208 or to your local food pantry. Please share condolences at buranichfuneralhome.com.