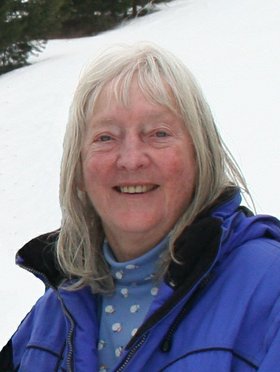 Jane Laughton
unknown - March 14, 2013
Jane Reamer Laughton, 79, beloved wife of Charles S. Laughton, Jr. (Steve) passed away unexpectedly at her home in Manlius on March 14, 2013. Jane was a 1955 graduate of the Syracuse University School of Nursing. She was an enthusiastic skier and sailor and enjoyed many beautiful days at Labrador Mountain and Willow Bank Yacht Club in Cazenovia. She also enjoyed her time working with the Manlius Parks and Recreation Department. Jane was active in many local clubs in the F-M area including the Botany Club and Duplicate Bridge.
She is survived by her husband of 57 years, Steve; son, Douglas of Penacook, NH; daughters, Ann (Ira) Cohn of Gladwyne, PA and Julie (Troy) Scriven of Clifton Park, N.Y. She also leaves a sister, Mary Sortman of Williamsport, PA; brother, Charles Reamer of Williamsport, PA; and four grandchildren, Peter Cohn, Gregory Cohn, Courtney Scriven and Evan Scriven.
Calling hour: 1 to 2 p.m. Tuesday, March 19 at Eaton-Tubbs Fayetteville Chapel, 7191 E. Genesee St., Fayetteville, with a service following at 2 p.m. Burial will be in Oakwood Cemetery. Memorial contributions may be made to the Alzheimer's Association of Central New York, 441 West Kirkpatrick St., Syracuse, NY 13204-1361.