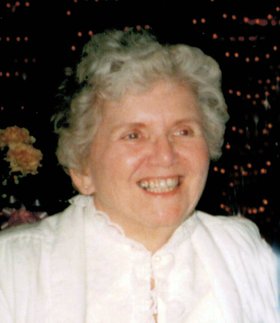 Shirley I. Penfield
unknown - March 6, 2013
Shirley I. Penfield, 90, of Clay, passed away Wednesday, March 6, 2013, at St. Joseph's Hospital. She grew up in Syracuse and graduated from North High School. In 1985, she retired from Carrier as a Material Control Annalist.
Mrs. Penfield was a Sunday School and Vacation Bible School teacher in the 1960's and 70's with North Syracuse Baptist Church. She enjoyed RV'ing and traveling.
Surviving are her husband of 70 years, Charles B. Penfield, Jr.; three children, Charles B. (Diane) Penfield, III, Cheryl Gilbert and James R. (Lisa) Penfield; eleven grandchildren, Jennifer Penfield, Charles (Jackie) Penfield, Traci (Ed) Regan, David (Erika) Gilbert, Brett (Milda) Gilbert, Rachel (Ryan) Hemund, Sarah Penfield, Jacob Penfield, Zachary Penfield, Nathan Penfield and Shiloh Penfield; eleven great grandchildren, Ethan, Abigail, Joshua, Shannon, James, Ryan, Kyle, Aubrey, Ryan, Bianca and Bellasophia; a niece, Nancy and a nephew, Valentine.
Services: 10 a.m. Saturday, March 16 at Fergerson Funeral Home. Calling hours: 4 to 7 p.m. Friday, March 15 at the funeral home, 215 S. Main St., North Syracuse. Memorial messages may be left at FergersonFuneralHome.com.