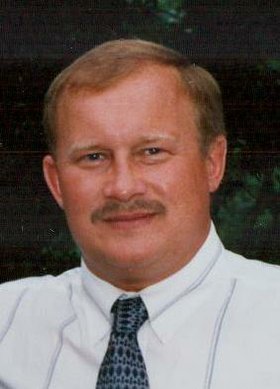 Thomas A. Trusilo
unknown - March 2, 2013
Thomas A. Trusilo, 64, of Manlius, passed away Saturday, March 2, 2013, at University Hospital. His courage and fight against esophageal cancer was inspiring to all. He was born June 23, 1948 in Pittsburgh, PA, and graduated from Syracuse University where he was a wrestler. He did graduate work at Penn State University. Tom was the owner of Trusilo Technical Services, a plumbing, heating and electrical business, for 42 years. He was a member of Syracuse University Mat Men, member and past president of Onondaga County Electrical Association and Onondaga County Plumbing Association, member of Syracuse Geology and Mineral Association, Syracuse Scuba Society and a Pee Wee wrestling coach.
His interests included underwater archeology, one of his finest moments was discovering a revolutionary war cannon in the St. Lawrence. He approached everything he did with gusto. He will be missed by all who knew him.
He is survived by the love of his life, his wife of 45 years, Joan Lewis Trusilo; daughter, Mary Catherine Trusilo, MD of Cazenovia; son, Matthew T. (Kelly) of Durwood, MD; mother, Emily Trusilo of Pittsburgh, PA; sisters, Diane (Joseph) LaFrance of Holley, NY, Donna (Neil) Rice of Wayzata, MN and Carol (Vincent) Kovalick of Fairfax, VA; brothers, James (Barbara) Trusilo of Pittsburgh, PA and Daniel (Linda) Trusilo of Poolesville, MD; grandchildren, Grace Charlotte Trusilo, Madeleine Frances Trusilo and Phineas McHale Trusilo; nieces and nephews, Melissa Ericksen, James Trusilo, Daniel Trusilo, Nicholas Trusilo, Elizabeth LaFrance, Nathan LaFrance, Benjamin Rice, Tyler Rice, Krystal, Vincent and Trey Kovalick. He was predeceased by his father, Walter E. Trusilo.
Calling hours: 11 a.m. to 2 p.m. Saturday, March 9, at Newell-Fay Manlius Chapel, 8171 Cazenovia Road (Route 92), Manlius. A service will follow the calling hours. In lieu of flowers, contributions may be made to FM Community Food Pantry, 122 E. Seneca St., Manlius, NY 13104 or your favorite charity. For a guest book, directions, and florists, please visit: scheppfamily.com.