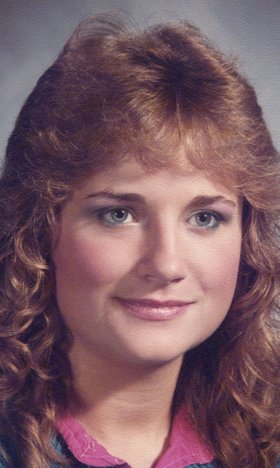 Jeanine C. Harvey
unknown - February 27, 2013
Jeanine C. "Jeani" Harvey, 45, of Clay, cherished sister, aunt and friend, died Wednesday, Feb. 27, 2013, at University Hospital after a courageous battle with cancer. Jeani was the daughter of Gene and Millie Harvey of North Syracuse and Clay, graduating with honors from Cicero-North Syracuse High School in 1985 as a member of the Senior National Honor Society and as the pitcher of the regional champion CNS Northstars girls' softball team. Jeani attended SUNY University at Buffalo on a softball scholarship and still holds several pitching records there. She graduated from UB in 1991 with a bachelor's degree in English.
Jeani was a self-employed web designer and freelance English proofreader and editor, and also worked as a reporter for the Star News. She devoted many years to caring for her beloved parents during their prolonged illnesses. She loved hiking, cycling, geocaching, reading, and spending time with her many nieces and nephews, with whom she shared a love of computer games, toy prizes, bubble tea, and Game of Thrones, among many other things. She also enjoyed photography and gardening, and was an avid naturalist, raising tree frogs and caring for lost and injured animals of all kinds.
She is survived by her siblings: Paul (Lorrie Paratore) of Syracuse, Jeffrey of Baldwinsville, Kimberly (Jeffery) Brenner of Pineville, NC, Jill (Darin Crouse) of Syracuse, and Tracy Sheridan (Jeff) Boehm of Skaneateles; nieces and nephews: Beckie, Heather, Jessica, Ryan, Chelsea, Colin, Devin and Khali Reed; grandnephew Mathijs; grandniece Sophia Graye; former sisters-in-law Barbara Carlough and Janice Harvey; many treasured friends, including Trish Fanizzi Welsh, Keith Miller, and Mari Burns; and her adored cat, Mulder.
Calling hours: 4 to 8 p.m. Friday, March 8, at Krueger Funeral Home Inc., 2619 Brewerton Road, Mattydale. Funeral services: 3 p.m. Saturday, March 9, at the funeral home. Burial follows on Monday in Fort Hill Cemetery, Auburn. For more information, photos, or to sign the guest book, please visit kruegerfh.com.