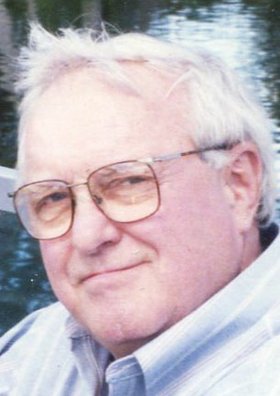 Charles Williamson, Jr.
unknown - March 6, 2013
Charles "Ted" Williamson, Jr., 72, of Pennellville, died Wednesday, March 6, 2013, at Iroquois Nursing Home. Ted was born and raised in Buffalo where he graduated from Lafayette High School in 1958. He attended Erie County Community College specializing in Computer Sciences. Ted resided in Mattydale for many years before moving to Pennellville in 2003 and maintained a residence in Beverly Hills, Fl, since 2005. He was the son of the late Jean (McDonnell) and Charles T. Williamson, Sr.
Ted served in the U.S. Air Force during the Vietnam War. He retired in 2001 from Onondaga County after 11 years as years as an information systems coordinator. Ted was a member of the Newton Abbott Fire Dept. in Hamburg, a life member of the Mattydale Volunteer Fire Dept., Past OCVFA associate director, past member of the Lakeside VFD and Citrus County Fire Rescue in Florida and a current member of the Caughdenoy VFD. Ted was also active in the Vietnam Veterans of CNY, a member of the FASNY, a member of the Coast Guard Auxiliary Flotilla 2-1, a member of the Mohican Model A Ford Car Club, and of American Legion Posts including Post No. 1832 in Mattydale. He was the past president of CNY P.C. Users Group and a data processing instructor for OCM Boces and North Syracuse Schools. Ted served on the Salina Town Zoning Board and was a member of the Salina Conservative Party. He was a communicant of St. Margaret's Church in Mattydale and of St. Michael's Church in Central Square.
Charles is survived by his wife of 13 years, the former Christine (Harris); his two children: Sean (Darlene) Williamson of Hamburg, NY and Ellen (Albert) Mosack of Blasdell, NY; three step-children: Stephen (Laurie) Fuller, Rebecca Scida, and Andrew Fuller; seven siblings: Thomas, Michael, Peter, David, Christopher, John, and Jean; his four grandchildren: Derek Feeney, Amanda and Brian Williamson, and Marissa Mosack; his step-grandchildren, Kayla and Jenna Fuller and Julie and Jacob Scida; and several nieces and nephews.
Contributions in Ted's memory may be made to either the National Kidney Foundation of CNY, 731 James St., Suite 200, Syracuse, NY 13203 or to Hospice of CNY, 990 7th North St., Liverpool, NY 13088. Calling hours: 1 to 5 p.m. Sunday, March 10, at Krueger Funeral Home, 2619 Brewerton Rd., Mattydale. Mass of Christian burial: 11 a.m. Monday, March 11, at St. Margaret's Church, Mattydale followed by burial in Veterans Memorial Cemetery.