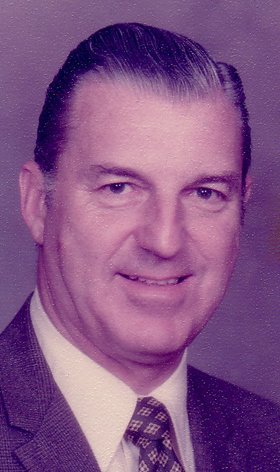 W. Stuart Evans
unknown - March 3, 2013
W. Stuart Evans (Stu), 91, of Skaneateles, died Sunday morning, March 3, 2013, in the Finger Lakes Center for Living, where he received loving and excellent care.
Stuart was born on Oct. 17, 1921 in Montreal, Canada. His father's business transferred him to Detroit, where Stu spent his youth, graduating from high school in Grosse Pointe, Michigan.
During World War II, Stuart served in the Royal Canadian Air Force. He graduated from the University of Vermont in 1947, where he was president of his senior class, and president of Delta Psi Fraternity.
Stuart became a naturalized U.S. citizen in 1947.
After graduation from college, Stuart went to work for the Edwards Hines Lumber Company as a wholesale lumber salesman. He covered New York, Pennsylvania and Canada. After working for them for 29 years, he was then employed by Agway as a lumber buyer.
In his retirement, Stuart served as harbormaster of the Skaneateles Country Club for 25 years (1976-2001), along with being a 55-year member of the club. He was also a 60-year member of the Skaneateles Volunteer Fire Department. For 25 years, Stuart was a volunteer referee for the Skaneateles Youth Hockey program, 1970-1995. Stuart served 15 years on the Skaneateles Board of Appeals. He was a deacon and elder in the Presbyterian Church.
Stuart also served on Cub Scout and Boy Scout committees, participated in the Bill Delaney basketball program, and helped coach Little League Baseball.
Stuart is survived by his beloved wife Barbara of 61 years, his three children, Linda (Kenneth) Bihl, Peter (Pamela) and James (Linda) Evans, eight grandchildren, Scott (Jill), Brian (Molly), Carrie and Sarah Bihl, Daniel, Matthew, Zachary and Abby Evans, his sister Shirley Charlton, and his sister-in-law Janice Burbank.
Calling hours: 4 to 7 p.m. Wednesday, March 5, at the Robert Gray Funeral Home, 49 Jordan St., Skaneateles Funeral service: 1 p.m. Thursday, March 7, at the First Presbyterian Church in Skaneateles. In lieu of flowers, donations may be made to FISH, 24 Jordan Street, Skaneateles, New York 13152, or to SAVES Ambulance, 77 Fennell Street, Skaneateles, N.Y. 13152. To send condolences visit: robertdgrayfuneralhome.com.