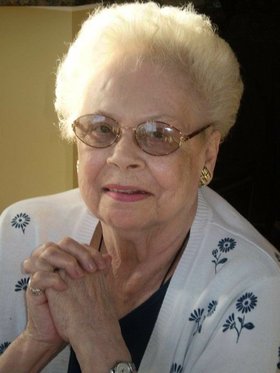 Marlene Warwick
unknown - February 28, 2013
Marlene Ackerman Warwick, 75, of Baldwinsville passed away peacefully on Thursday, Feb. 28, 2013. She was predeceased by a brother, James Ackerman.
Survivors: her children, William (Tammy) Warwick Laura Boutwell, Pamela Ginsburg, Bruce (Debra) Warwick and Todd (Lisa) Warwick; her siblings, Douglas (Linda) Ackerman, Laura Lee (Rick) Stoddard, Gordon (Gina) Ackerman and sister-in-law, Lois Ackerman; 15 grandchildren; five great-grandchildren.
Calling hours: 4-7 p.m. Monday, March 4, at the Falardeau Funeral Home, 93 Downer St., Baldwinsville. Service of life reflection: 11 a.m. Tuesday, March 5, at Grace Episcopal Church. Contributions: PACE CNY or Grace Episcopal Church.