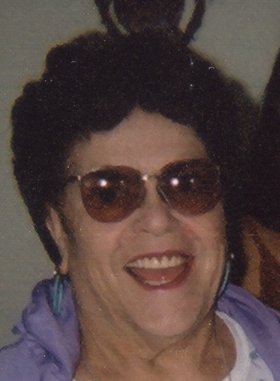 Janice J. Bigness
unknown - March 2, 2013
A lifelong resident of the Jordan-Elbridge area, Janice J. Bigness passed away Saturday, March 2, 2013, following a sudden illness at the age of 80. She was a wonderful mother, grandmother, sister and friend and a blessing to all.
Janice was born in Malone, on April 6, 1932, to the late Joseph and Florence (Capstraw) LaFleur. She was predeceased by her son Norris J. Bigness in 1973. Surviving are her husband of 63 years, Morris H. Bigness, two sons Floyd (Nikki) Bigness of Skaneateles Falls and Maurice Bigness of Weedsport, a daughter Eugenie (Bill) Deon of Solvay, six grandchildren Evelyn Deon, Garrett Deon, Dean Bigness, Matt Coats, John Coats, and Erika Bishop, a great-grandson Jeremiah Bigness, her sister Tina Pappineau of Niagara Falls, her brother Leon LaFleur of Malone, several nieces and nephews.
Mass of Christian burial: 11 a.m. Friday, March 8, in St. Patrick's Church, Jordan. Calling hours: 3-7 p.m., Thursday, March 7, at the Bush Funeral Home 120 E. Main St., Elbridge. Contributions may be made to Wounded Warriors.