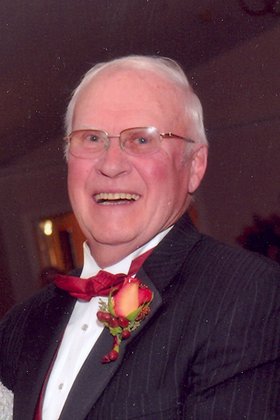 John H. Weeks
unknown - February 21, 2013
John H. Weeks, 74, passed away suddenly the morning of Feb. 21, 2013. He was the fifth of seven children born to Howard and Agnes (Collins) Weeks. John was raised in Marietta and graduated from Marcellus Central School, where he lettered in football, baseball and basketball. He later graduated from Central City Business Institute, Syracuse.
John was a Navy reservist while in high school, and upon graduation served active duty in the United States Navy on the U.S.S. Worland, stationed in the Great Lakes. John was an employee of Niagara Mohawk, finishing his 40 year career as a Gas Planner.
He was a member of the Knights of Columbus and the Marcellus American Legion Ralph Share Post No. 297, as well as a communicant of St. Francis Xavier Church, Marcellus. John was a devoted Yankees, Giants and Syracuse Orange fan. He enjoyed boating, camping and was an avid card player. He also especially enjoyed his time at Brantingham Lake and he and his wife traveled extensively. Above all, John cherished spending time with his family and friends. He was predeceased by his brothers Bernard, Paul and Neal, and sister Mary Elizabeth Young.
John is survived by his loving wife Gloria (MacDonald) Weeks of 48 years and is lovingly remembered by his children Catherine (Douglas) Smith, Therese (Todd) Dunmyer, Patricia (Mark) McSweeney, Suzanne (Joseph) Breda, John (Emily) Weeks, Joseph Weeks and Aileen (Justin) Szymaniak; grandchildren Megan and Bradley Smith, Todd John Dunmyer, Olivia and Chase Breda, Colin, Jack and Braeden Weeks, Evan and baby Szymaniak. He is survived by siblings Ronald (Ann) Weeks and Carol Weeks; brother-in-law Jerry Young; sister-in-law Sally Weeks; and many nieces, nephews and cousins.
Calling hours were 1 to 5 p.m. Sunday, Feb. 24, and an American Legion Service followed, both at Ryan Funeral Home, Marcellus. A mass of Christian burial was celebrated at 9 a.m. the next day in St. Francis Xavier Church. Burial will be private. Contributions may be made to MAVES, P.O. Box 203, Marcellus, NY 13108.