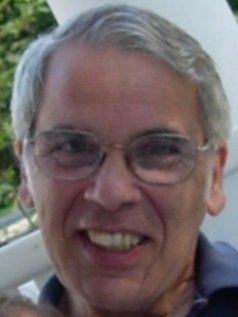 Gerald C. Calogero
unknown - February 26, 2013
Gerald C. Calogero, 69, of Manlius, died on Tuesday, Feb. 26, 2013. He was the manager at P&C and Tops for 47 years. Gerald attended Immaculate Conception Church in Fayetteville and volunteered at the Manlius Library.
He is survived by his wife Judith; his daughters, Gina (Jim) Elsner, Mary (Ryan) Coburn and Joanna (John) Robertson and 5 grandchildren, Ethan, Jack and Alex Coburn and Emma and Sam Robertson as well as seven sisters, Angie, Rose, Connie, Nancy, Fanny, Joy and Fran and a brother Anthony.
Graveside services: 10:30 a.m. Saturday, March 2, at Fayetteville Cemetery. Calling hours: from 11:30 a.m. to 2 p.m. on Saturday, March 2 to celebrate his life and his birthday at their home at 5008 Fayetteville-Manlius Road, Manlius. Arrangements by Newell-Fay Manlius Chapel of Schepp Family Funeral Homes. For a guest book, please visit: scheppfamily.com. Contributions: Hospice of Central New York, 990 Seventh North Street, Syracuse, NY 13088.