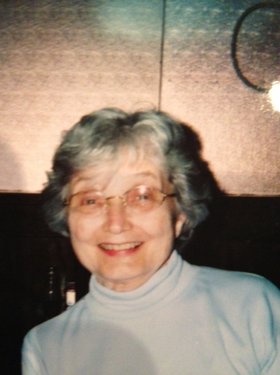 Marjorie Lowery
unknown - June 24, 2013
Marjorie Grimsley Lowery, 84, of Baldwinsville passed away Monday, June 24, 2013, in Frisco, TX . She was born in Warren, OH and lived in Baldwinsville for over 50 years. Marjorie graduated in 1947 from the Warren G. Harding High School in 1947, received her bachelor's degree in education in 1951 from Youngstown State University in Ohio and her master's degree from SUNY at Oswego in 1971. She retired in 1991 after 36 and a half years from the Baldwinsville Central Schools as teacher and supervisor of elementary education. She was a life member of the National Education Association, a life member of the Parent-Teachers Association and a member of the Baldwinsville Teachers's Association. Marjorie was also a member of the Female Charitable Society and the Travelers Club, both in Baldwinsville.
She was preceded by her parents, Charles and Gertrude Middlestead Grimsley, her husband of 60 years, James A. Lowery, Jr. and her sister, Cleone Rintala.
Survivors: her son and daughter-in-law James A. Lowery III and Karen Roesch Lowery of Frisco, TX; her grandchildren, James A. Lowery IV, Alexandra N. Lowery and Matthew C. Lowery; her sisters, June Maltbie of Heath, OH and Marilyn Maras of Pittsburg, PA.
Calling hours: 4-7 p.m. Monday, July 1, at the Falardeau Funeral Home, 93 Downer St., Baldwinsville. A committal service: 9 a.m. Tuesday, July 2, in St. Mary's Cemetery, Tappan St., Baldwinsville. Contributions: Baldwinsville Public Library, 33 E. Genesee Street, Baldwinsville, NY 13027.