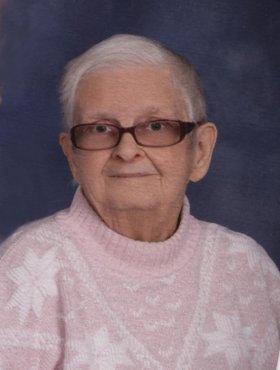 Ruth Suddaby
unknown - June 20, 2013
Ruth Harris Suddaby, 80, of Morganton, NC died Thursday, June 20, 2013, at Frye Regional Medical Center, Hickory, NC. Born June 21, 1932 in Syracuse, she was a daughter of the late Harvey and Frances Reid Harris.
Ruth was a retired bookkeeper with Jackler, Nelkin, and Ewanich Accounting in Syracuse and was a member of Salem United Methodist Church in Morganton. When her children were little, Ruth was absorbed with their activities and with the Twins and Triplet's Mother's Club of Central New York. She particularly enjoyed the conventions, and has always kept up a friendship with the other members. Ruth had a lifelong love of camping and canoeing, until age forced her to give it up. She adored her dog, Pumpkin, but most of all, she loved her family and her friends at church. People often mention her sweet personality. Ruth will be sorely missed.
Surviving are her husband, Allen Suddaby of the home; sons and their wives, Steve and Beth Suddaby of Annandale, VA, Wayne and Pam Suddaby of Baldwinsville, NY, Rick and Kim Suddaby of Burdett, NY and Brian Suddaby and Dr. Emily Burns of Pittsburgh, PA; a daughter, Karen Spears and husband, Michael of Morganton; grandchildren, Alicia Titus, Darrell and Amber Spears, Katie Jo, David, Mikela, Lindsey, Maddie, Peter, Allison, Reid, and Katie Suddaby; and a great grandson, Brayden Titus.
In addition to her parents, Ruth was preceded in death by a sister, Peggy Markell.
The memorial service was held at 3 p.m., Monday, June 24, at Salem United Methodist Church with the Reverend Mark Conforti officiating. The family will receive friends in the church fellowship hall following the service. In lieu of flowers, memorial contributions may be made to Salem United Methodist Church, 1206 Salem Road, Morganton, NC 28680. Sossoman Funeral Home and Crematory Center is assisting. Condolences may be made online at sossomanfuneralservice.com.